General Announcements
To access our weekly newsletter:
www.ahavatshalomteaneck.com/newsletter
This weeks newsletter can be found here:
January 14-15, 2022 - Parshat Beshalach
For Membership information: www.ahavatshalomteaneck.com/ahavatshalommembership
Welcoming Committee: If you or anyone you know has recently moved in, please send their contact info to welcome@teaneckapartments.com. Additionally, please contact the board if you would like to join the Welcoming Committee.
Shul Programming and Events Committee: If you are interested in helping the shul with programming and events, please email sisterhood@teaneckapartments.com.
Upcoming Events & Announcements:
A Letter from the Board on Masks
Given the recent uptick of COVID infections, particularly in Bergen County, and in light of the variance of opinions amongst respected medical professionals, the RCBC is maintaining its policy that the Board of Directors of each community should set out a policy, based on the particular medical concerns of the individual members of its community, with respect to mandating masks in Shul.
Accordingly, Ahavat Shalom's Board of Directors agreed on 12/16 to request all those attending Shul to please wear a mask in the main sanctuary. The current policy which requires unvaccinated individuals to wear a mask is still active. For the time being, the Shul's Kiddush will continue to happen with no change. It should be noted that of course attendance at the Kiddush is completely optional and we understand some may not feel comfortable attending at this time. We continue to monitor the situation and we will update the community if there are any changes to this request. We appreciate your cooperation.
- The Board of Directors of Congregation Ahavat Shalom
Location
Congregation Ahavat Shalom Shabbat services take place at the Torah Academy of Bergen Country (TABC), 1600 Queen Anne Rd, Teaneck, NJ 07666.
(Our mailing address is PO Box 595, Teaneck, NJ, 07666-0595.)
Our Rabbi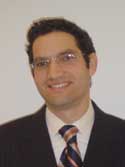 Rabbi Yehuda Halpert can be reached via email at RabbiYehudaHalpert@gmail.com, or by phone in the evenings at (917) 497-7934. In the event of an emergency, Rabbi Halpert can also be reached at (212) 909-6951.
Mon, January 17 2022
15 Shevat 5782
Friday Night
Candle Lighting

: 4:42pm
Mincha/Maariv

: 4:45pm
Shkiya

: 5:00pm
Shabbat Day
Shacharit

: 9:00am
Kriyat Shema

: 9:41am
Mincha

: 4:35pm
Shkiya

: 5:01pm
Maariv

: 5:40pm
Havdalah

: 5:45pm
View Calendar
Daily Zmanim
Alot Hashachar
5:51am
Earliest Tallit
6:24am
Netz (Sunrise)
7:18am
Latest Shema
9:42am
Zman Tefillah
10:30am
Chatzot (Midday)
12:06pm
Mincha Gedola
12:30pm
Mincha Ketana
2:55pm
Plag HaMincha
3:55pm
Shkiah (Sunset)
4:55pm
Tzeit Hakochavim
5:39pm
More >>
Mon, January 17 2022 15 Shevat 5782